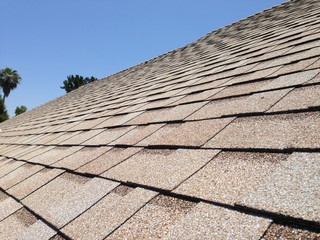 2 Things To Decide Before Choosing The Best Roofing Materials for Your Home!
Roofing is the most important part of your home design and structural unit.
As it expresses the beauty of your home, it also holds the structural integrity of your home.
Hence two very important facts are to take care of while preparing the roofing work of the home.
First thing is all about your personality and how you want to match the theme of the roof design of your home.
Second important thing is the material you choose for the very important structural unit of your home.
The market is full of inferior roofing products. people in the roofing industry are trying to sell their roofing material with different variables, and you really need to take heed and read if they are giving you a warranty, which implies by the term, that there are hidden clauses, by definition, may not be to your advantage.
Choosing the best design and best material, is not so easy for everyone. In this article I will try paint it with special color to make the best roofing choice for your home in a easy way.
First of all let me talk about the right shingles. You can get confused very easily, while you are in the market for shingles, because of their market variety, and the price range.
What I want to say to you, is how to choose the best roofing material, with most affordable price. Let's find out the one's with lightweight, strong, waterproof shingles.
The most reliable shingles, in my suggestion, is asphalt.
Now, the question is, why I recommend, a certain type of shingle for your home roofing because in reality, Its simple, asphalt are very durable, lightweight and waterproof to.
So to conclude, asphalt is good enough to hold your roof for the length of the structure of the home, if you pick the right one. The right granule, manufacturer, base, asphalt content, and written GUARANTEE, NOT WARRANTY, Guarantee's have No Hidden Disclosures, Warranty's always have hidden disclaimers. When was the last time you sat down and read the full warranty paper on anything that you have bought?
Now we come to the beauty part of your home.
Asphalt is available in a wide range of design and style.
There has been lots of work done to develop mind blowing color theme's for roofing style's with asphalt.
Now, according to your roof size, and attributes, you might need a little bit heavier weight materials, for your roof.
In my opinion, slates and tiles are the best option, in this case. But, are extremely expensive, and that is why 97% of the time, we recommend an architectural, or dimensional style roof, for appearance and durability. They are heavier than asphalt. But do you really need a 200 year roof ?
There are lot more natural stone available in the market. Some of them would be too heavy to you roof.
Slates are the light weight stone among all other natural stone. The most important fact about the roof is the roofing materials moister absorption ability. The best roofing material will always keep the moister away from the roof.
That means you need zero moister absorbable material for your home roof. Slates have been used by people for long time as a zero moister roofing material.
So as you can see by using the asphalt we recommend you are getting the best of 2 worlds. Appearance and Quality so you will never have to roof your home again, because of our life of the structure guarantee.
T.C. Beringer                                               Juy 17, 2007